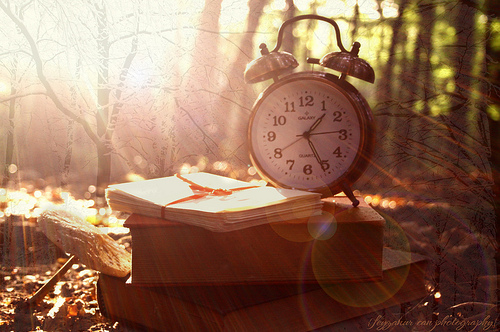 This was my day on Thursday

:
3:00-3:15am Dalton's Bottle/Cuddle Time
3:20-3:21am Dalton pukes up bottle
3:21-3:30am Change Dalton, Change my shirt, sleepily clean puke off couch with wipee
3:30-7:30am Sleep
7:30-8:00am Sit on couch and drink coffee
8:00am Baby Reece and Chelsea arrive
8:00:8:30am Boil Strawberries and play with Reece
8:30-9:00am Everyone's awake! Time for breakfast.
9:00-9:30am Clean up breakfast, remember there is throw up on the couch think about cleaning it and instead flip over cushion.
9:30am Reece goes down for nap
9:35am Dalton pukes up bottle this time it's only on me
9:37am Change my shirt, change Dalton
9:37-11am Not really sure what all we did but I'm sure it involved kids playing and me reading.
11:00am Still not convinced Dalton has a stomach bug so I give him a bottle
11:20am Change my shirt, declare it a diaper only day for Dalton, call Casey and beg her to bring me coconut water for Dalton.
11:30am Dalton goes to sleep, Reece Wakes up, bottle for Reece, snack for Tucker. OH YEAH! I need to eat too.
Some time around 12:30, Casey is here, Dalton is awake, Shelby is here, Dalton throws up
1:00-4:30pm Continue throughout the day getting puked on and changing clothes. Give up all hope of getting anything done around the house and head to Chick fil a for dinner.
5:00-6:30pm Chick fil a with Casey and Remy and lots of throw up and now diarrhea via Dalton
7:35-9:30pm Walk around Central Market, smell poop and check out
9:35pm Take Dalton out of shopping cart and realize poop is all over him, soaked through his shirt and pants and on his legs.
9:45pm McDonalds drive thru getting a "white ice cream" for Tucker because he never forgets when I say things like, "We'll get an ice cream after we go to the store" and I didn't think I'd walk around the store for 2 hours.
10:00pm Walk into my messy house, carrying a car seat full of poop and baby, holding the sticky hand of a messy three year old who is whining because he hates to be messy.
10:05pm Put sticky 3 year old in bath tub, leave car seat filled with poop and baby sitting on the bath room floor so I can unload all of the groceries. Realize I bought everything but baby food and decide I want to start making my own baby food.
10:10pm Put baby in bath tub.
10:35pm Dry, lotion and dress baby and 3 year old.
10:40pm Baby in BED!
10:45pm Talk to husband on the phone, get upset with husband, say mean words to husband.
11:00pm Sit on the couch, look around, and feel like a complete jerk and failure and then remember that 3 year old is still awake.
He has to remind me all the time to be still, be quiet, don't be afraid, don't be discouraged, one thing at a time, and it's ok to not be perfect.
God's timing is peaceful, still, orderly, calm, steady. When I'm having a crazy day filled with whining, throw up and poop, He is there and waiting for me to flow with Him.
It's like sitting in the sunshine that is making rays on the floor in a quiet room listening to a clock tick. He says, breathe and be steady…one thing at time… calm… don't worry about things you can't do…don't be afraid…don't be discouraged…be still…I'm here…His reminders are like the steady tick, tick, tick of the clock.
His timing brings peace. His timing brings strength.
Today I'm linked up with Faith Barista!